Black Poetry Theatre '19-'20 SEASON FLEX PASS
REALITY CHECK IN | 10/11/19 – 8pm | 10/12/19 – 7:30pm
LOVE LETTERS TO MY CHILD | 1/10/20 – 8pm | 1/11/20 – 3pm & 7:30pm
HIS THOUGHTS | 3/6/20 – 8pm | 3/7/20 – 3pm & 7:30pm
BEDTIME STORIES | 5/8/20 – 8pm | 5/9/20 – 3pm & 7:30pm
ALL FOUR PERFORMANCES ONLY $50!
PURCHASE A SEASON FLEX PASS & SAVE ON ALL FOUR PERFORMANCES
Buy tickets for Black Poetry Theatre '19-'20 SEASON FLEX PASS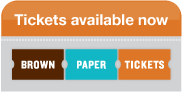 Black Poetry Theater presents REALITY CHECK-IN
10/11 8pm | 10/12 7:30pm
Funny how they want you to sell yourself in interviews, make them want you, make them believe you can get the job done, take what they are offering, because you need this job, youve got to have this job….Does this resemble anything you are familiar with?
Well, this story is no different. Today we embark on a journey with Jacob as he prepares for his interview. He's been on 8 this week and it's only Wednesday. His confidence seems to be sinking, but he's trying to hold it together. Something has to give, sooner than later. Will it all come together or will Jacob fall apart?

Black Poetry Theater presents LOVE LETTERS TO MY CHILD
1/10/20 – 8pm | 1/11/20 – 3pm & 7:30pm
Love Letters to My Child is a stage production featuring pieces talking to, with, or speaking for the children of our past, present and our future. Love Letters to my Child is a presentation of personal testimony. It hopes to spotlight the dreams, struggles, and hopes that we have in our hearts for our children and the desire to prepare them for all they are intended to be in this world. With this production, BPT seeks to lift the voices of the community while providing a glimpse into the bond between parent and child. BPT feels that this combination of music, rhythm, words, and expression will create a vital narrative for generations to come.
LOVE LETTERS TO MY CHILD
Tickets $15 in adv/ $20 DOS
Buy tickets for Black Poetry Theater presents LOVE LETTERS TO MY CHILD

Black Poetry Theater presents HIS THOUGHTS
3/6/20 – 8pm | 3/7/20 – 3pm & 7:30pm
On Thursday April 19, 2012 we lost one of our most beloved wordsmiths. He was a visonary, a bright soul, and an amazing poet. In this production we celebrate the amazing talent of Keenan Gorham as cast members bring his poems to life. There will be music, there will be eloquence, and there will be dance. This production tells a story of love, life, hope and triumph. You will be uplifted and inspired.
Keenan Gorham had been writing for years. He started with traditional form, as he was an avid lover of poetry, collecting books from such authors as Dickinson, Whitman, Hughes, Frost, Angelou, Hammon, Sanchez, Poe, Dunbar, Cullen, Brooks, Tate and Giovanni. He soon started incorporating various other writing styles into his works. Here in the Triangle, he became familiar with spokenword and slam and the distinctive and animated nature of both. After being introduced to this type of expression and its poets, he fell in love with it and began to look at other ways to bring his words to life. He touched many with his crafty word play, emotional depth, command of vocabulary, and universal themes. His work will be forever remembered.
We are excited to introduce audiences to his artistic beauty. Join us as we honor brilliance gone too soon.
HIS THOUGHTS
Tickets $15 in adv/ $20 DOS
Buy tickets for Black Poetry Theater presents HIS THOUGHTS

Black Poetry Theater presents BEDTIME STORIES
5/8/20 – 8pm | 5/9/20 – 3pm & 7:30pm
There are so many things that happen at bedtime. Some get down on their knees and share their aspirations, frustrations, gratitude, and wishes. Some sit with young futures and embark on excursions of fantasy and folklore. Some lay alone as their minds drift to thoughts of moments past and futures bright. Some engage in play and lose themselves to passion and desire. All of this will be explored on stage in verse and sound.
Our lives are full of experiences, lessons, ups and downs, and breakthroughs. We all carry our own dreams, desires, and temptations. This production will take you on an immersive experience through it all. Come out and join the adventure. A Soul Music & Poetry Experience.
BEDTIME STORIES
Tickets $15 in adv/ $20 DOS
Buy tickets for Black Poetry Theater presents BEDTIME STORIES